KYC Toolbox Application Notes for KYC Checks
Procedure for using the KYC Check
Click on the "Check Risk" button.

The result is shown directly below the button.
The KYC check report is shown and stored in the KYC file (update file with the refresh sign).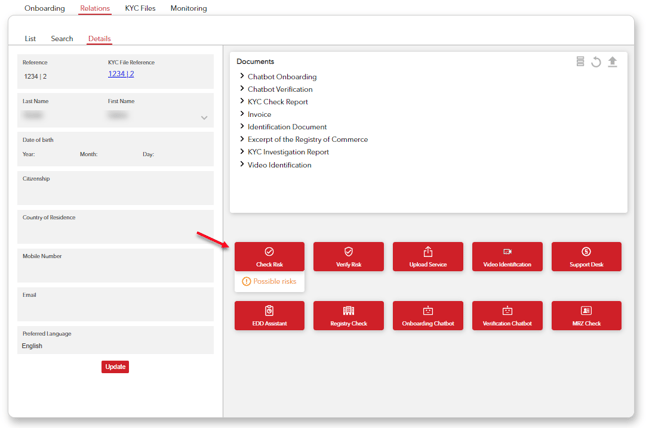 If potential hits were found, the respective entity is assigned the status "to be verified". These entities can be sorted out in the register "Relations" with the filter "to be verified".
Costs KYC Check
A KYC check can be repeated an unlimited number of times per entity within 24 hours. The cost of 6 coins have already been deducted when the KYC File was created.