New features in your KYC Toolbox from 01.06.2021
ACTIVATE / DEACTIVATE CUSTOMER RELATIONSHIP
NEW We are pleased to answer a frequently expressed wish and offer the possibility to deactivate the customer relationship in the Toolbox. With the new fields "Activation Date" and "Deactivation Date" you have the possibility to enter a corresponding date on which the customer relationship was opened or closed. From this date on, the customer relationship will no longer be taken into account for any potential re-checks.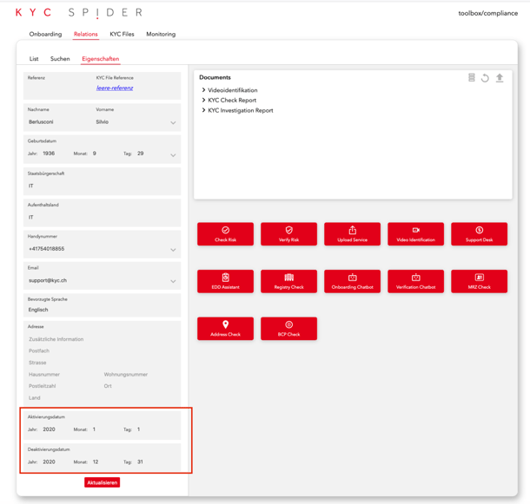 In addition, you can define in the filter whether deactivated customer relationships should be displayed.
This function is available via Toolbox, API and Batchupload.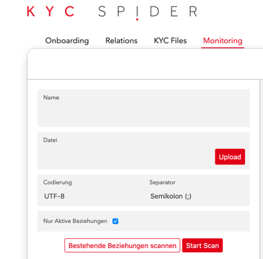 ENHANCED API INTERFACE 2.0
NEW We have enhanced our API and are pleased to provide you now access to almost all services in the Toolbox via API interface.
The previously existing API and the new API 2.0 interface can be used in parallel. Please contact us for a detailed documentation of the new API interface.