Updates in your KYC Toolbox from 01.09.2020
LABEL TO MARK DOCUMENTS ADDED BY THE USER
NEW The toolbox has been extended by the function that manually uploaded documents can be individually named using a free text field. This makes the upload function even more flexible.
To use the function, first open a relation. Click on the arrow right above the listed documents and open the upload dialog.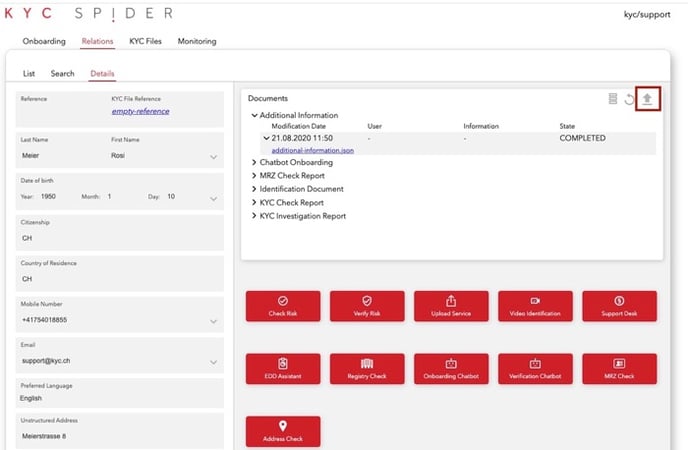 Select "Document added by user" as file type and describe the type of document to be uploaded under Label.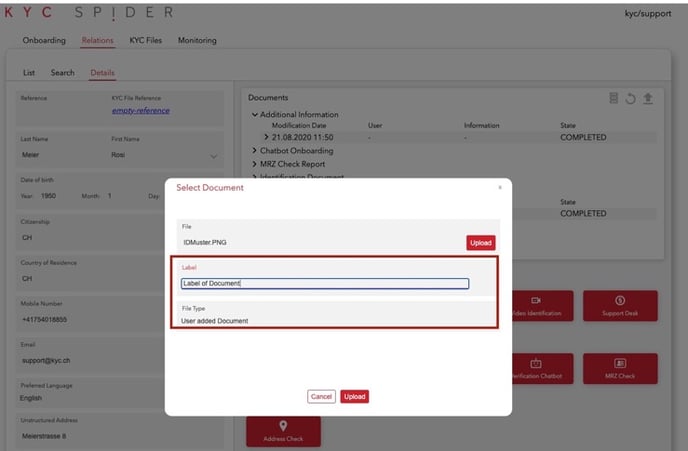 Afterwards you will see the deposited label next to the uploaded document.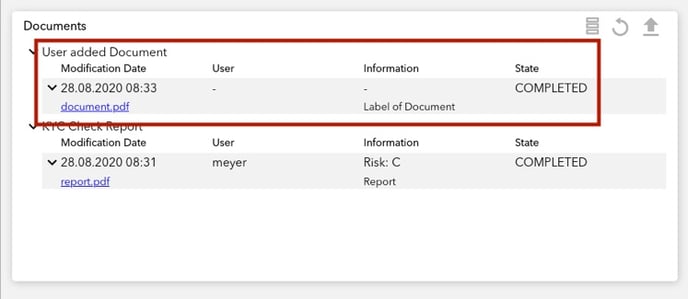 Furthermore, several minor corrections were made.
We don't expect any noticeable interruptions or delays.