KYC Toolbox Application Notes about the Legal Support Desk
This function is used to answer any questions about the Toolbox.
Procedure for placing a support request in the KYC Toolbox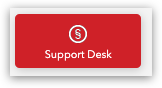 By clicking on "Support Desk" in your KYC Toolbox, an e-mail editor field will open in which you can enter your question, which you can then send to our KYC Spider Support Team by clicking on "Send".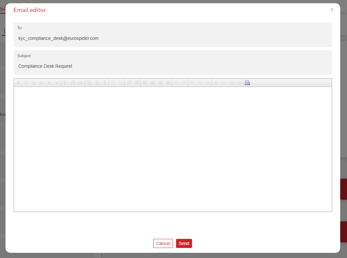 Costs for Support Desk Request
The costs are calculated individually according to time and effort.